Forests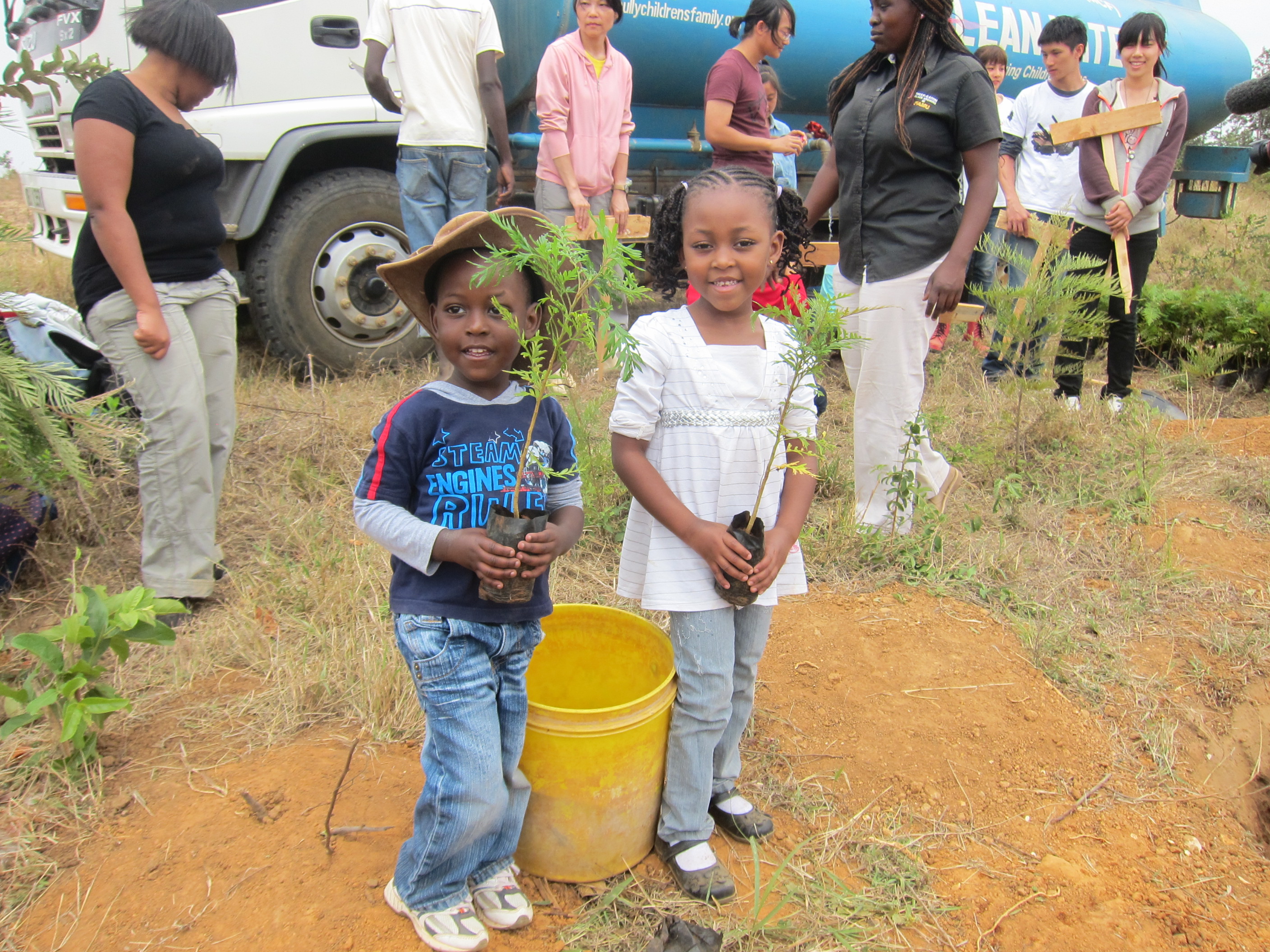 Forests provide many ecosystem services and benefits, such as capturing carbon to mitigate climate change, maintaining soil integrity and watershed health as well as providing a habitat to animals. They also inspire literature and the arts through their natural beauty. Extracting resources from forests can provide economic benefits, but must be managed carefully. EQPF has undertaken extensive work on forests in Taiwan and abroad in order to promote sustainable forests.
Vegetative Recovery
In 2009, Typhoon Morokat wreaked havoc on Taiwan, China and the Philippines. It was the deadliest typhoon to strike Taiwan in recorded history, leaving more than 500 people dead. It also caused more than NT$110 billion (3.3 billion USD) in damages. Mudslides were a major source of destruction, completely wiping out the town of Xiaolin in southern Taiwan.
In the aftermath of this disaster, EQPF partnered with Taiwan Red Cross to help residents rebuild. The project focused on reforestation to stabilize soil, capacity building and livelihood support.
Our sustainable forest program involved local residents in afforestation, provided jobs, and developed a relationship between the community and the forest. Forest repopulation began with residents personally planting trees in the surrounding land, and continued with training on forest maintenance.
In January 2010, after a long process of negotiation and consultation, EQPF formally launched the project in Xiaolin. In May of that year, EQPF and Taiwan Red Cross selected 178 hectares of land for afforestation, and the project was completed in 2016.
Billion Tree Campaign
In order to absorb greenhouse gases in the atmosphere and mitigate global warming, the United Nations Environment Programme (UNEP) launched the Billion Tree Campaign in 2006. It called on governments, businesses, civil society groups and individuals around the world to pledge their support and plant trees. In the first five years of the project, over twelve and a half billion trees were planted.
  Trees not only help alleviate the growing problem of climate change, but they also contribute to water conservation and form a basis for sustainable ecosystems. Tree planting projects therefore not only help on a global scale, but they also have benefits for the local environment.
EQPF signed on to the Billion Tree Campaign, and collaborated with the National Taiwan University (NTU) Experimental Forest and Global Climate Change Research Center on a tree planting project. Between 2007 and 2008, we raised over NT$20 million (over 630 thousand USD) from generous donors and planted 41,520 trees on 30.79 hectares.
Kenya – Taiwan Green Ribbon
People might wonder why we would plant trees in Kenya, instead of focusing efforts solely at home. While afforestation projects in Taiwan are important, we believe in the importance of helping those who need it most.
For years, Kenya has suffered from severe deforestation. Large tracts of forest have disappeared, hampering the land's natural ability to retain water. This has undermined the livelihoods of Kenyans who depend on these resources to meet their daily needs. According to the 2010 United Nations Food and Agriculture Organization (FAO) International Forest Resources Assessment, forests cover only 6% of Kenya's total land area - for comparison, 60% of Taiwan is covered by forests. Local and international organizations are making progress with reforestation programs, however there remains a gap in resources and investment to meet the 10% forest cover recommended by the FAO.
EQPF drew inspiration from Wangari Muta Maathai, Nobel Peace Prize winner and founder of the Green Belt Movement, which uses trees to replenish watersheds. In partnership with local partners we planted 200 acres of trees. We hope that this project can not only improve environmental conditions, but foster unity between our two nations.
Forest debate
In 2015, EQPF hosted a debate on issues surrounding forests and development. The debate encouraged college students to think critically and engage with these issues in a meaningful way.
The questions addressed in the debate were:
--Should forest management be centralized or local?
--Secondary forests in Taiwan have never been cut. Should they be logged or conserved?
--Is it possible to strengthen forest management with harsh penalties?
---When natural disasters occurs, there are many valuable fell trees, should cleanup be centralized, or should it rest in the hands of the people?